Florida Trail Association - Loxahatchee Chapter
Big "O" Hike
Started in 1992 by the Loxahatchee Chapter, this hike is comprised of several day hikes, walking on trails around Lake Okeechobee, and afternoon/evenings camping at full service campgrounds or in local motels with a high emphasis on good times.
The 26th annual Big "O" hike will be held from November 19 to November 24, 2017. There will be six days of hiking around or near Lake Okeechobee. Camping and afternoon activities will be centered at the KOA Kampground in Okeechobee, FL with shared daily transportation from the campgrounds to the beginning of each day's hike.
The first 25 Big "O"s included approximately 73,500 miles of individual hiking, great friendships, fabulous afternoons in relaxing camaraderie, some sunburn, chattering teeth, and more than a few blisters. Make your plans now to help us celebrate our 26th anniversary Thanksgiving week, November 19 -24,2017, with hikes on the dikes.
If you have further questions, email Roy Moore (shotgun.mgc -at - gmail.com)
---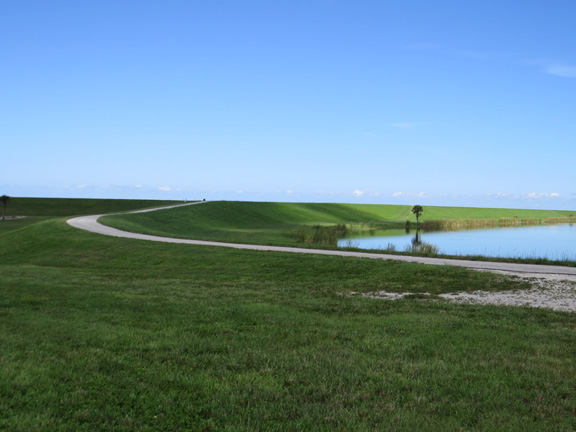 Here's a video of highlights from the 2015 Big "O" hike.